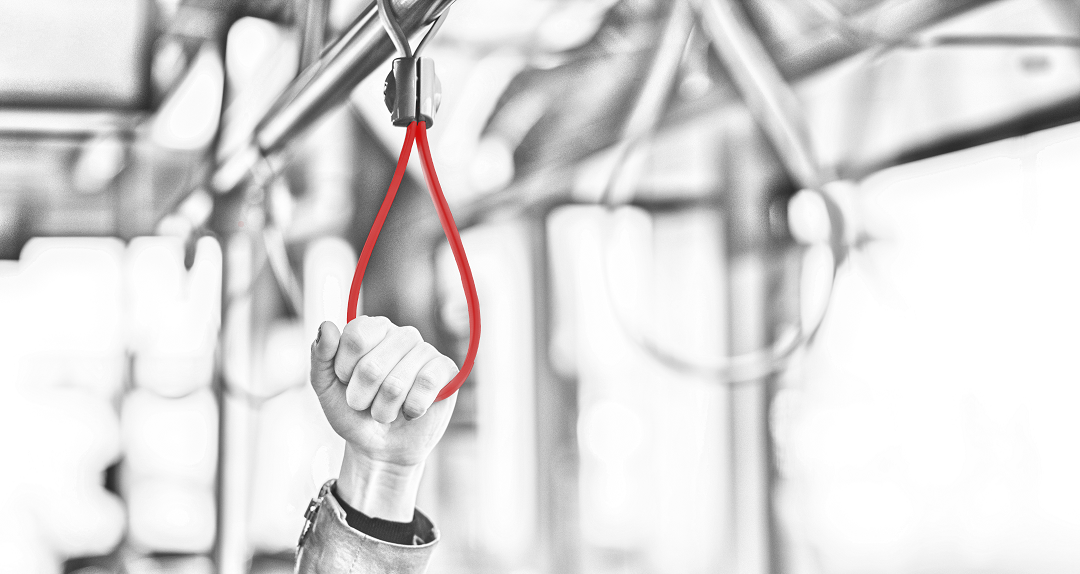 Riding the local trains and buses as a foreigner in Cologne? Easy! Being a popular tourist spot,  the whole public transportation system in Cologne is tuned to meet foreigners' demands - i.e., English language is standard.
The public transport called KVB is really good in Cologne. Trains and buses regularly go at least every 20 minutes until the very, very late evening and then thin out to 30 to 40 minutes. During rush hours most of the trains go every 5 minutes and most buses every 10 minutes. In the city center, you can reach almost any place within a couple of minutes. And, they are very safe. 
If you live within the city limits of Cologne, your basic tariff is the so-called "1b". The zones are defined by bright color-codes and it is easy to understand which ticket to buy. Anything you need to know can be found at the sites of KVB directly which is in English language: www.kvb.koeln.
TRAINS, TRAMS & BUSES
Trains/trams and busses comprise the heart of the public transport in Cologne. The trains in Munich are called "U-Bahn" (or "Hochbahn"), "S-Bahn" and they run from the outskirts to the city center and into the opposite outskirt. The terms are actually rather misleading, but they grew historically and simply sustained. Public transport in Cologne has a long-standing history: The first horse cart system was put into operation by a private company on behalf of the city of Cologne on 20 May 1877 between Deutz and Kalk. On January 1, 1900, the operation of the horse tram was transferred to municipal ownership. The city began shortly afterward with the work on the electrification of railway operations. The first electric tram cars drove from 1901 through Cologne, the first buses from 1925. 
The U-Bahn stands for Underground. The first line was opened in 1968 and thus is relatively young. The U-Bahn (as well as Hochbahn) train lines are indicated with a "U" on the line. The word S-Bahn stands for "Schnellbahn" ("fast line"), however, in fact, it is just as fast as the U-Bahn. The train lines are indicated with an "S" and their color-code is two-tone. The original color and white. Together, they are referred to as the Stadtbahnlinien, or city train lines. They are numbered from 1 - 18.  All S-Bahns run via the main station in Cologne, but not all U-Bahns do. In most areas they feel like trams as they run alongside/in the middle of the streets, however, there are areas where they run on special rails, too.
The bus system consists of roughly 76 lines, and they carry the numbers 120 - 196, with a few rare exceptions. Each district is assigned a certain range of numbers: Lines number 120 and higher operate in the district of Chorweiler, lines number 130 and above operate in the district of Rodenkirchen, lines number 140 and above operate in the municipal districts of Ehrenfeld, Lindenthal, and Nippes, lines numbered 150 and higher operate in the districts Mülheim and Kalk, lines number 160 and higher operate in the district of Porz.
TARIFFS & TICKETS
The ticket system is as in many other cities organized by distance only. The zones are distinguished by a bright color code.
There are two types of tariffs for the broader neighborhood of Cologne, i.e., the red and yellow zone. When you stay within one color code it's "a", when you cross several color codes it's "b". From color code 3 - 7 it is always one tariff only.
The below picture gives a good overview. If you live in Cologne, and you don't regularly need to travel outside Cologne, then the main zone is the red zone.
Weekly and monthly tickets
It is worthwhile checking the options of a monthly ticket versus commuting by car. There are several options.
First, you can buy weekly or monthly tickets without an abonnement. This is good if you plan to buy a car in the near future.
Weekly ticket & Weekly FlexTicket
The weekly ticket is valid from Monday to the first working day of the following month.  The Weekly FlexTicket is valid for seven consecutive days, starting any day of the week.
You can use all means of traffic including regional lines and the regional express lines. For your weekly ticket, you need a customer card in advance, which the respective VRS transport company will issue to you on site.
This customer card lists all the tariff areas that you are allowed to use on your weekly ticket. Any children below 6 years travel with you free of charge.
For the desired week you will then receive the weekly ticket for the appropriate price level, which you insert into the customer card.
Important: The number of the customer card must be noted on the ticket, otherwise it is not valid!
If you would like to travel beyond the scope of validity with your weekly ticket within the extended VRS network, this is possible with the connecting tickets. For connecting trips to the neighboring transport associations AVV and VRR there is the "simply-go-on-ticket" or in German: "EinfachWeiterTicket".
You can buy the ticket as follows:
via app (with 3% discount)
on the Internet (Online TicketShop)
in 5 KVB customer centers and sales offices
in over 100 private sales offices (kiosks) and
at ticket machines at bus and train stops
Monthly ticket & Monthly FlexTicket
The monthly ticket is valid from the first to the last day of the respective month, whereas the Monthly FlexTicket is valid for 28-31 consecutive days, starting any day of the month running up to the same day in the following month. I.e., 15.02 - 14.03. Otherwise, it is very similar to the weekly ticket, just for one month. On top of the children under 6 you can take 3 additional children aged 6 - 14 years with you at no cost, however, only from 7:00 pm onwards or on weekends.
The most likely monthly fee you will pay is 89,40 EUR per month (red zone, annual contract)
Formel9 Ticket & Formel9 FlexTicket
This ticket is also a monthly ticket, but in contrast to the tickets above, it can be used by several people - just not at the same time. A restriction is that you can only use it after 9:00 am. Otherwise, it is the same as the monthly ticket. There is also the flexible version available allowing to start any day of the week.
Beware that if you want the Formel9 Ticket to be transferable, you cannot buy it online.
Yearly subscriptions
All the above tickets are also available with an abonnement running for 12 months. The discount for such abonnement can be up to 11%. There are further advantages, too:
Simply pay: 12 monthly payments by direct debit
Saving time: no waiting / queuing for the monthly change at the ticket counter
Safe at loss: the practical "(eTicket" stores all relevant data safely.) In case of loss, the blocking is possible very fast so that misuse can be avoided.
Transferable: If you do not use your subscription, you can pass it on anytime to partners, friends, or acquaintances.
The JobTicket is not transferable. It is a personal ticket and is only valid in conjunction with an official photo, work or official ID.
Saving further money: Cooperation partners regularly offer discounts on sports, musicals, concerts, leisure, gastronomy, and culture.
MultiTicket subscription: you can convert the subscription into the MultiTicket. This type of ticket gives you access to bike and car sharing in Cologne.
More info (in English), as well as prices for rings, can be read here, unfortunately only in German language.
Single Ticket
The Single Ticket is for a single trip in the direction of the destination. You are allowed to change and interrupt your trip. Return and round trips, however, are not permitted.
The Single Ticket is ideal for spontaneous journeys with the KVB – and it is even cheaper when bought at a ticket machine by cashless payment. To buy the right ticket, you need to know where you would like to go to and from where. The price for a one-way ticket depends on the number of zones you are traveling. If you're planning more than 3 trips in the Cologne city area per day, we recommend purchasing the Day Ticket.
A single ticket for Cologne comes for 2,90 EUR, a day ticket for 8,60 EUR (as per Feb 2018).
There is also the short distance ticket. A short-haul journey is considered to be up to the fourth stop after boarding - S-Bahn, regional as well as regional express lines are excluded. A short-haul ticket costs 1,90 EUR.
Both tickets can be bought as 4 journey package with a little discount.
You can buy the ticket as follows:
via app (with 3% discount)
on the Internet (Online TicketShop)
in 5 KVB customer centers and sales offices
in over 100 private sales offices (kiosks) and
at ticket machines in buses, trains and at stops
Day tickets
The Single Day Ticket is for a person from the age of 15 and up. It can be used within the selected area of validity for as many trips as you like on one day. It is usually cheaper to choose a day ticket if you have to travel more than three times on one day.
The fares are distinguished for the zones as indicated above. A day ticket for Cologne comes for 8,60 EUR (as per 2018).
You can buy the ticket as follows:
via app (with 3% discount)
on the Internet (Online TicketShop)
in 5 KVB customer centers and sales offices
in over 100 private sales offices (kiosks) and
at ticket machines in buses, trains and at stops
Buying a ticket
Via app (with 3% discount)
The KVB app comes in English language, too, and is easy to use. You need to record your telephone number or credit card. If you agree to register, you can also use SEPA, credit card or you can upload a credit. The registration has to be done online and not via the app.
Online TicketShop
You can use the online ticket shop without registration. It comes in English language albeit the content is a little slim here. The main functions are available, though. The ticket will be provided as pdf version and you have to carry a printed version with you. Since it is to your name you also need to show your id card on request.
5 KVB customer centers and sales offices
The KVB Customer Centers and Sales Offices help you with all your questions and provide advice on the best possible ticket. This page has the locations of all the customer centers in Cologne and neighborhood.
Private sales offices (kiosks)
Almost every kiosk sells KVB tickets, just ask. However, there are no ticket machines here, the shop owner sells the tickets manually and often their English is limited.
Ticket machines in buses, trains and at stops
Ticket machines are available in the trains and buses. You have to type in your destination stop and it will calculate your charge. The touchscreen also comes in English and 5 other languages. They sufficiently explain what you would need to do. The only difficulty is to identify your destination if you don't know the station's name. However, in most stations, there is both a train map as well as a huge Cologne map, with all train and bus lines. It is mostly next to the platforms. If you don't want to register your credit card with the MVV app, the app still works fine to identify the destination stop on your way.
Bus stations usually don't have ticket machines. You have to buy a ticket from the bus driver. He either knows the fare by heart or has a book to look up. Please be prepared that he will not change notes bigger than 10 EUR - the consequence could be that he does not take you. It may be worth knowing that for safety reasons the buses only have coins boxes with a set number of coins - what should they do if these coins run out? Thus, if you are using the public transport with cash only, it is worthwhile to carry coins around.
Devaluation of tickets
Single and day tickets bought at the customer care centers or in kiosks need to be devalued BEFORE you start to travel. There are stamp boxes in every bus and tram and also in the train stations, in front of the platforms. If a single ticket is not stamped in such a box, it is invalid!
SCHEDULES
Internet
On the KVB Website you can directly enter your starting point and target location, downside of the application is that you can only choose stops and stations - and for a foreigner it is difficult to know which stop is closest to your destination. The result window allows you to drill down to the overall schedule of the line chosen or, additionally, to the map showing the stop and its neighborhood. It also indicates the fair you need to pay. It comes in English, Spanish, French, Dutch, Turkish, and Italian, and, for the fun of it, in Koelsche dialect.
The website also comes as mobile version.
Smartphone App
The smartphone app offers the same functionality as the online version.
PENALTIES
A bus driver may at all times ask you to show your ticket. He is entitled to call the KVB security which will charge you with "Schwarzfahren". He is also entitled to ask you to leave the bus if you do not have a ticket.
KVB security also conducts controls in the trains and on platforms or at the exits of train stations. They will take you out of the train if you do not have a ticket and take your personal details. Beware, that you require a platform ticket if you want to pick up a friend from a train and want to wait at the platform!
The penalty for driving without a ticket is 60 EUR.
All pictures on this website are (c) KVB
By the way: this information is also available in our DIY Tool!
While we only post information valid generally for Germany, you will find city-specific info in our DIY tool. This content is an example for what you'd find with regards to the detail available.