We are convinced that diversity of the workforce is the most important success factor of today's business challenges.
Making use of it's full capacity will boost competitiveness in short time by booking our Relocation Management Packages.
Workforce diversity facilitates looking at products, services and the processes behind, from all angles necessary in this global market. Managing your Global Mobility functions does not only include travel management and contractual agreements - it is even more important to set up a process to facilitate the assignee/new hire to integrate into a set team environment and to enable the existing team to make use of the newcomer's experience and opinions. Our Relocation Management Packages aim to take of the burden of your Global Mobility function regarding the administrative tasks.
The services comprise
Enabling transparent insight and overviews on cases, whereabouts and cost of all your global assignees/new hires
Coordination of all moves from contract, immigration, homesearch, removals, language and settle-in support, highlighting critical delays and act as single point of contact for everybody involved
Expense handling for relocation related cost like travel and accommodation expenses, authority fees and supplier invoices
Supplier Management all over the world, cost-saving evaluation of quotations, coordination for moves
---
INSIGHT
Our collaboration tool allows you to gather an overview about all orders made over the time, with their financial volume, people and destinations involved.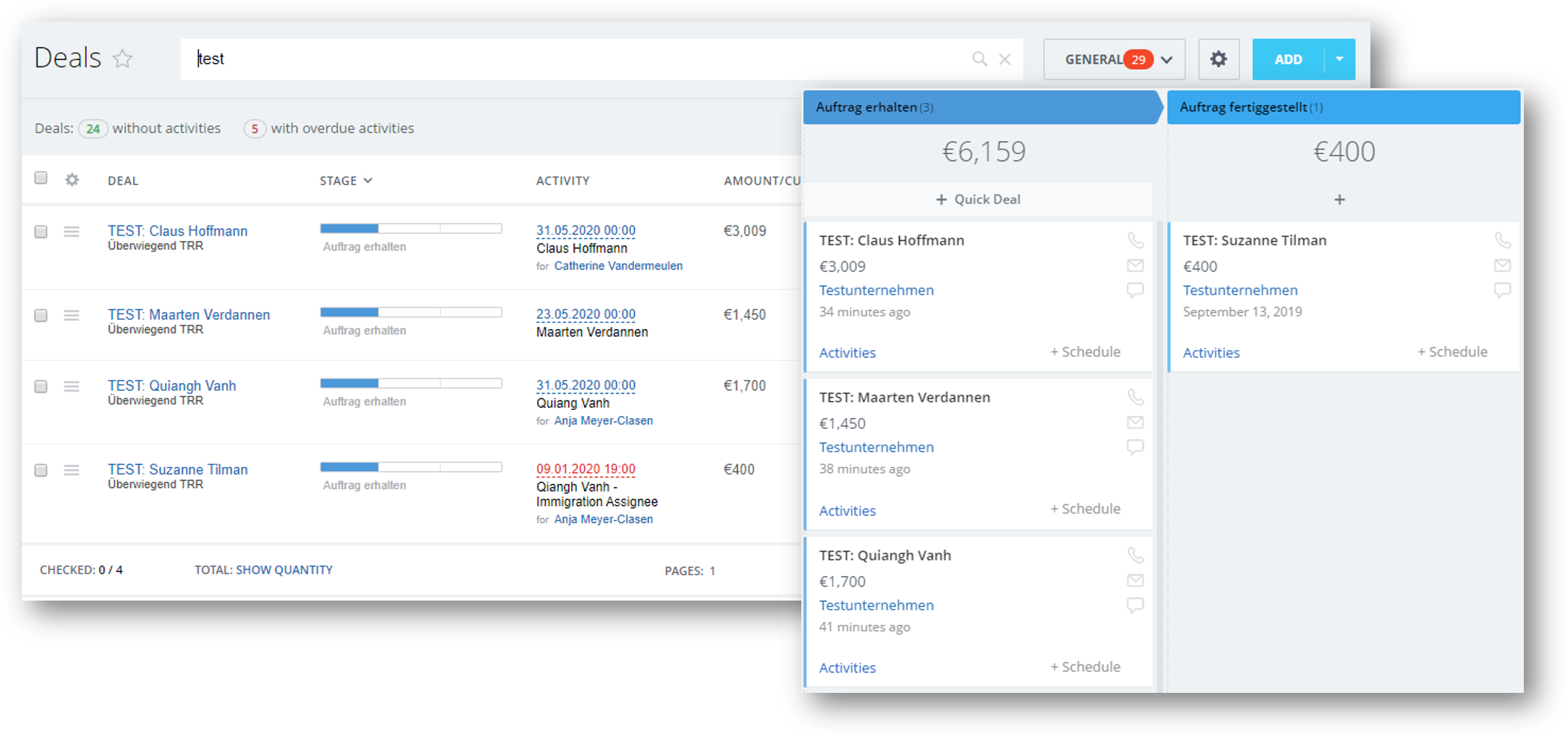 Have easy and transparent insight into the status of each move, in detail!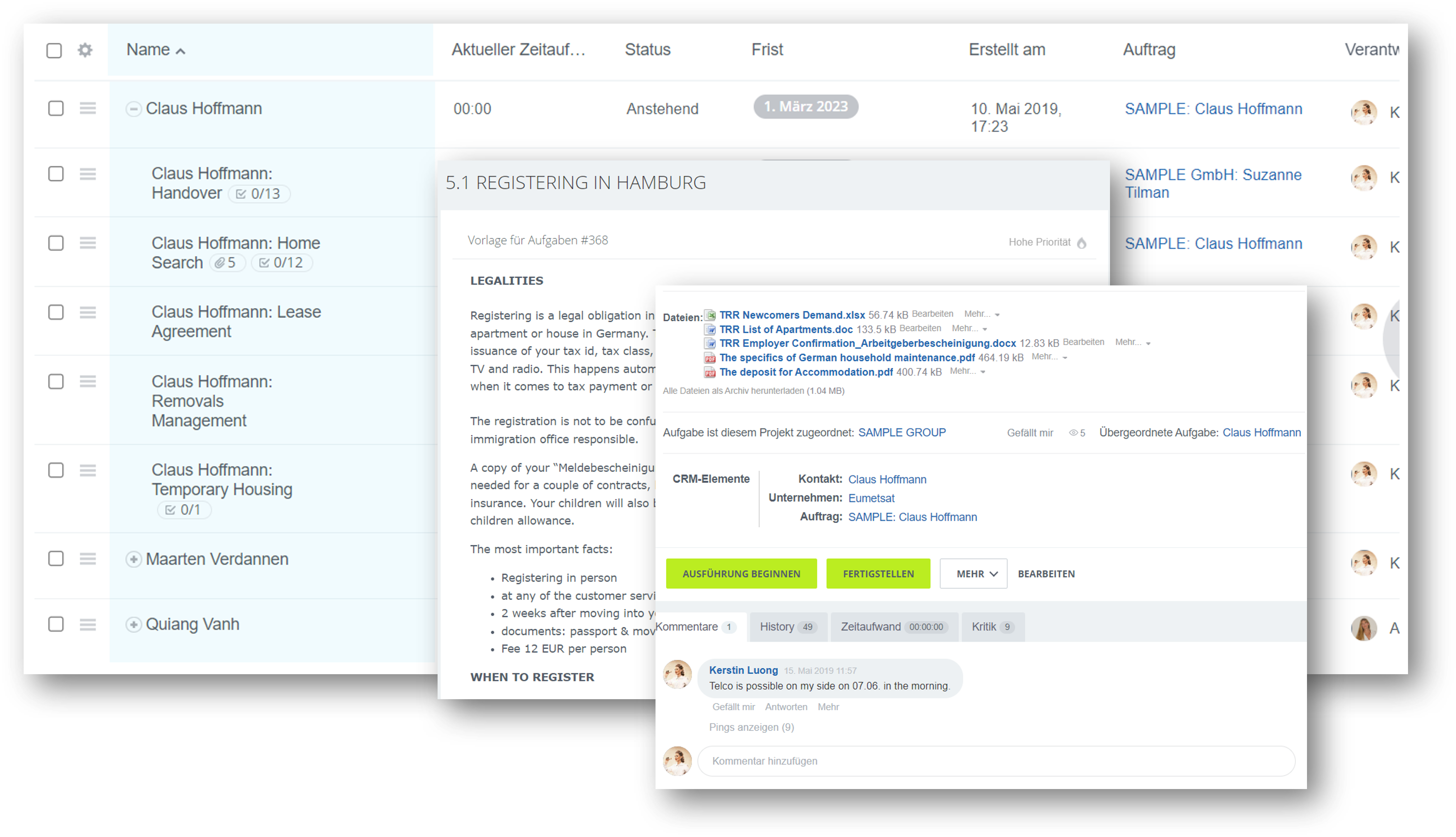 There is going to be one single point of contact for HR, managing all involved team members, be it local and foreign HR business partners, the assignee himself, his wife, the removal partner coordinator, the language trainer and, of course, the local relocation consultant. The Account Manager will make sure communication is aligned to information needs, will set-up all the booked tasks and monitors the progress for each case.
We are working on receiving the EuRA Quality Seal for high-quality processing of relocation services. 

---
EXPENSE MANAGEMENT
Each cost item will be listed on the order and clearly indicated. Incoming invoices will be saved in the document management section of our collaboration tool for easy reconciliation. Estimates can also be recorded in an order.
Sophisticated expense management can also be offered: invoice / voucher review and approval, recording for payment, automatic payment, csv interface to your payroll accounting (or else), status report on reimbursements, reports by expense category.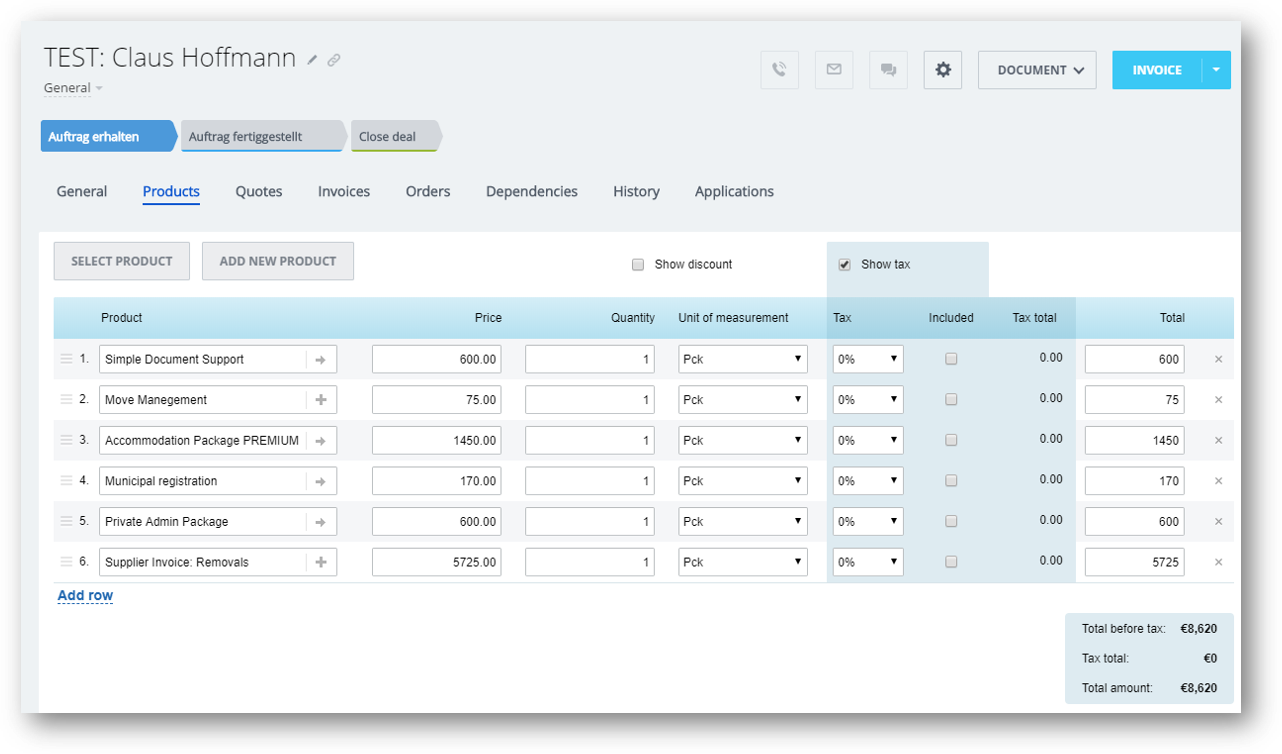 ---
SUPPLIER MANAGEMENT
The Red Relocators is a full member of EURA and a regular attendent of the the Global Workforce symposium. Both associations give us access to relocation service providers all over the world and our connections enable us to choose the right player in every market.
Our solutions are 100% customized, each relocation is completely organized from scratch, making sure that our client's needs are met throughout the whole process. We cannot and won't compete with the global agenecies and their standard processes, but we can rely on the local expertise of our partners!
Slide 1
CONTACT
Are you interested in our services? We look forward to your contact request and will get back to you as soon as possible.
Let us have some information about you and your needs.