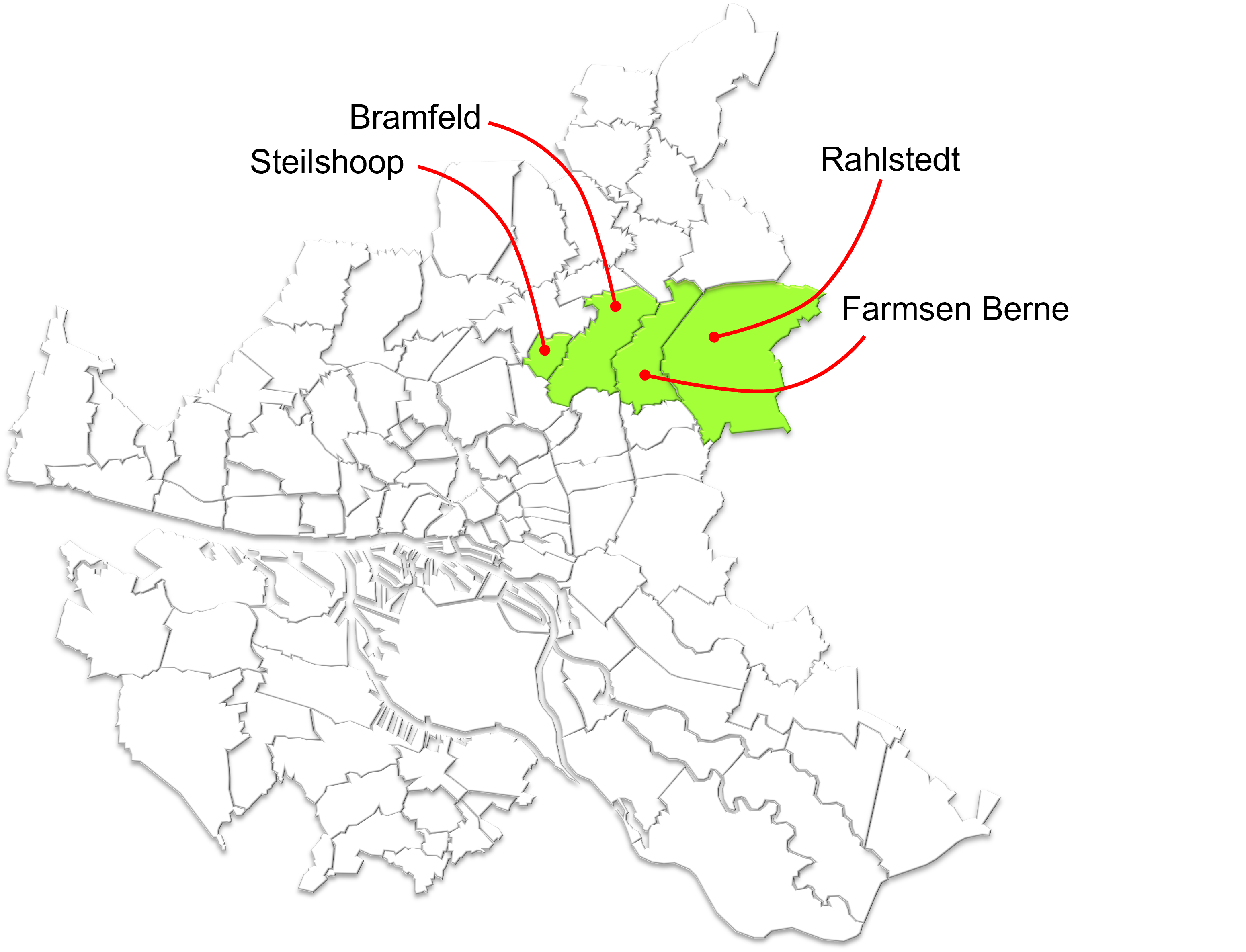 Bramfeld is a nice and rather central area with a suburban character. The architecture is characterized by a good mix between one- and two-family houses and apartment blocks with up to 5 floors. A defining example of this architectural structure is located in the north Hohnerkamp settlement where right angles where largely avoided in the road layout. The architecture marks the transition between the more bourgois suburbs and the central living quarters.  There aren't any outstanding beauties in this quarter, but green streets and a lively daytime make it a popular area. It offers affordable renting prices and a good mix in the population.
The best area is probably Karlshöhe in the North where a newly built ecological settlement was constructed. Residents are of middle income and families are predominant. The main shopping / business road is at the same time the most congestive connection to the city center called Bramfelder Chaussee. A new shopping mall has been opened recently offering more nice shopping facilitie. The one most known business is the Otto Versand, a huge mail order company.
The connection to the city center by public transport is relatively poor. Although some bus lines run through Bramfeld, there is no train station.
Get an impression of available apartments in this district
The link refers to the biggest real estate webportal and what you see is representative. The search is limited to unfurnished apartments with a built-in kitchen. Any furniture you see will go out before you move in.
Get an idea of rental price development in this district
The link refers to statistics of the biggest real estate webportal and shows the m² prices as so requested by the landlords. They can be considered being the reality since there is no room for negotiation in this market.