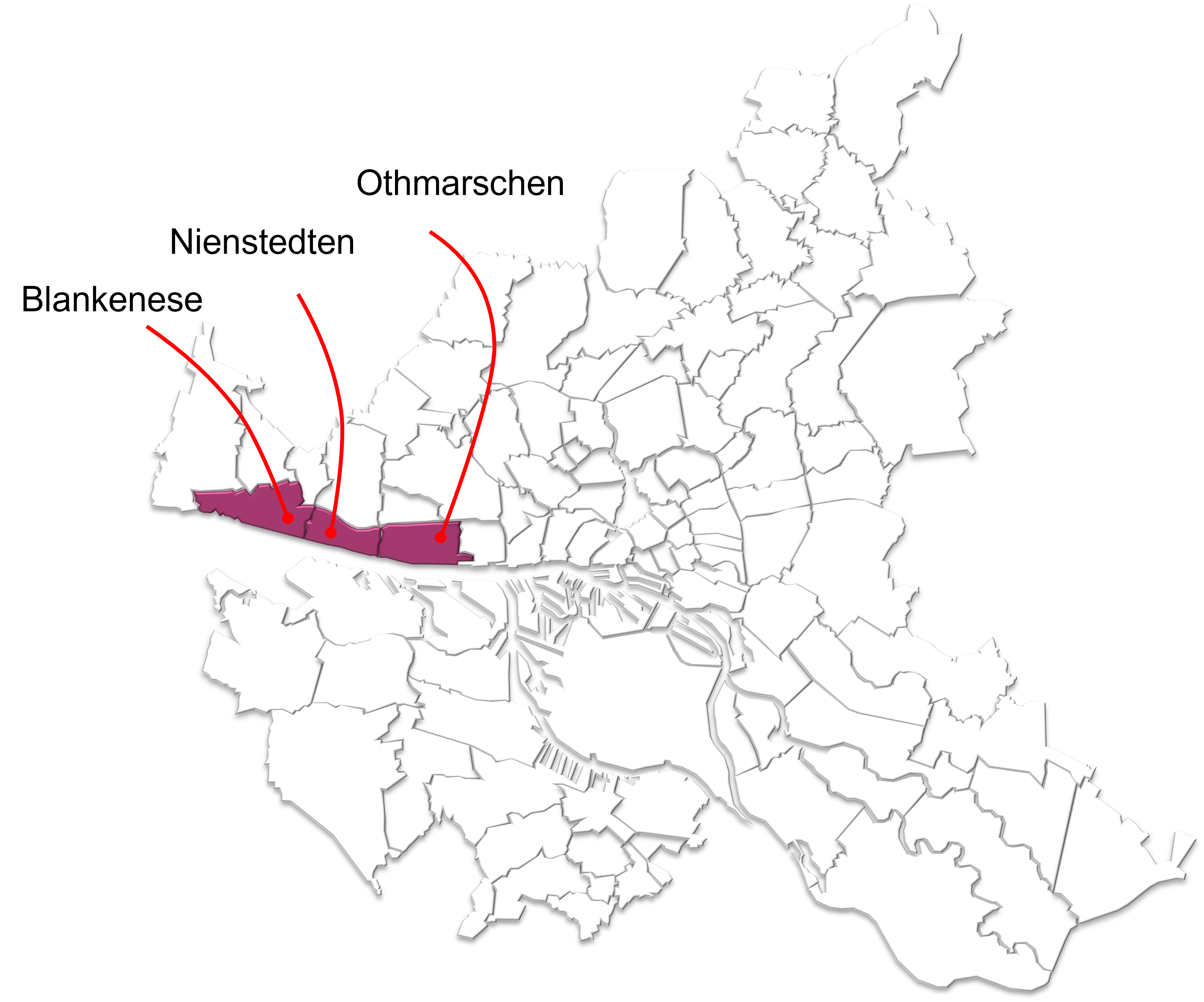 Due to its vicinity to the Elbe river Nienstedten is also a very sophisticated area with expensive villas and huge parks. These are either dated from the era of Emperor Wilhelm or super modern buildings. There is no industry neither. The local "center" is cozy and the church is one of the most booked churches for weddings. A very nice, but expensive hotel (Hotel Jacob) and an equally nice restaurant offer one of the most beautiful views over the Elbe river, just like the Restaurant Süllberg. The Hirschpark invites joggers and cyclers and the Cafe Witthüs serves one of the best cakes in town.
It is a very green and exlusive area where a lot of money lives. Mostly, habitants reside here for generations and they benefit from the beauty an silence of the districts whilst being on some 15 minutes drive away from the city center. Walking the small parks and the long walkway along the river banks, strolling around the streets with the ancient oak trees and admiring the magnificient mansions or enjoying a cup of finest tea at the Lindenterasse of the Hotel Jacob are the preferred recreational activities.
Get an impression of available apartments in this district
The link refers to the biggest real estate webportal and what you see is representative. The search is limited to unfurnished apartments with a built-in kitchen. Any furniture you see will go out before you move in.
Get an idea of rental price development in this district
The link refers to statistics of the biggest real estate webportal and shows the m² prices as so requested by the landlords. They can be considered being the reality since there is no room for negotiation in this market.