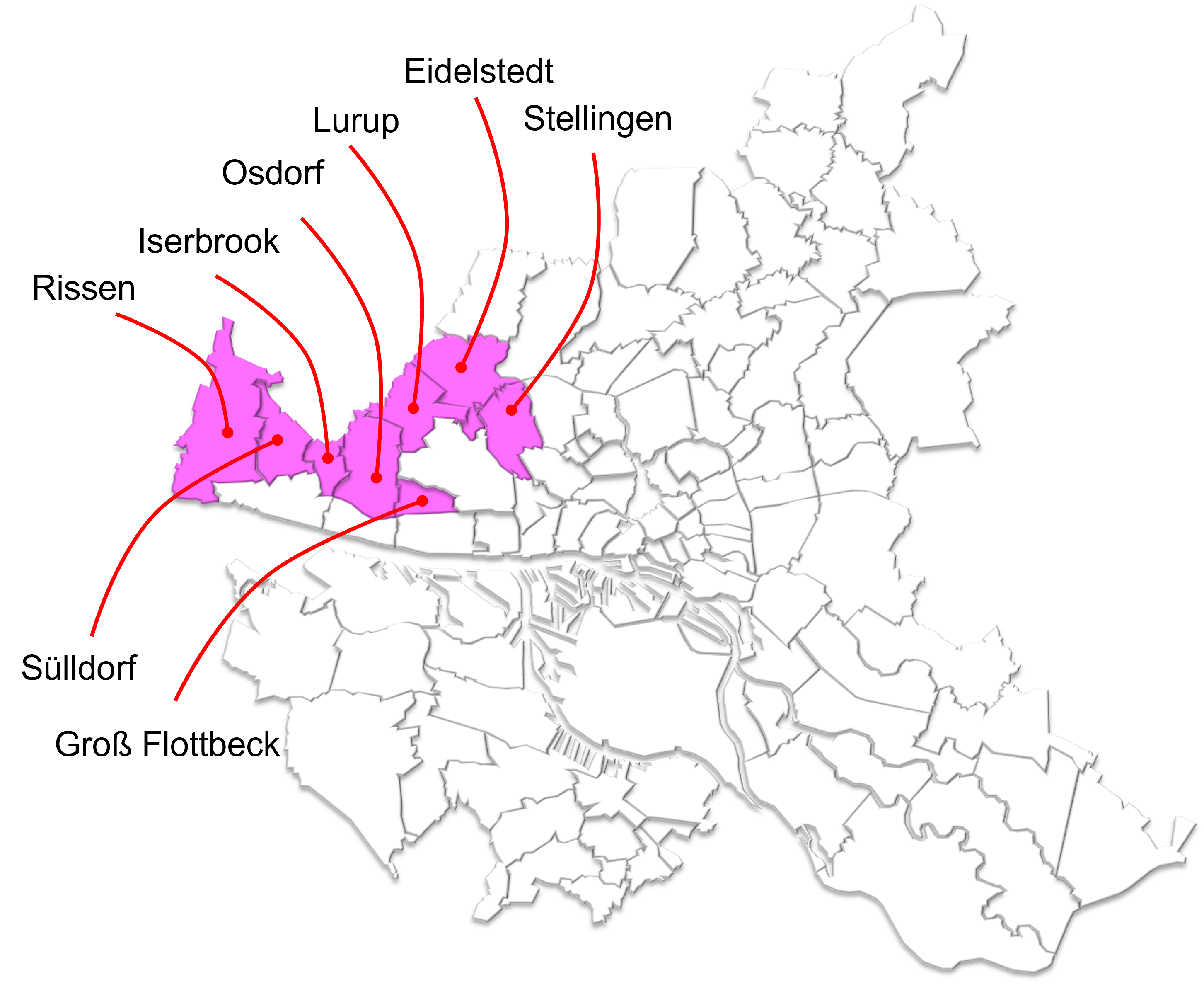 Osdorf, just like the above described districts is divided by the same big motorway. South thereof, the villa quarter Hochkamp was established in 1890 and is counted as "Elbvorort". North thereof is one of Hamburg unfavorable area: Osdorfer Born built in 1960 when there was a huge demand for housing after the 2nd world war.
The botanical garden is one of the highlight attracting many visitors with its extensive walkays through everchanging landscapes, flowerbeds and small forests.
The Elbe shopping center is one of the few big shopping malls in Hamburg's outer district. Whilst it has been influenced by the low income target group in the neighborhood, it outgrew the same nowadays and became one of the nicest place to shop for cloths and food.
Since 2010 Osdorf is the home of the International School Hamburg.
Get an impression of available apartments in this district
The link refers to the biggest real estate webportal and what you see is representative. The search is limited to unfurnished apartments with a built-in kitchen. Any furniture you see will go out before you move in.
Get an idea of rental price development in this district
The link refers to statistics of the biggest real estate webportal and shows the m² prices as so requested by the landlords. They can be considered being the reality since there is no room for negotiation in this market.