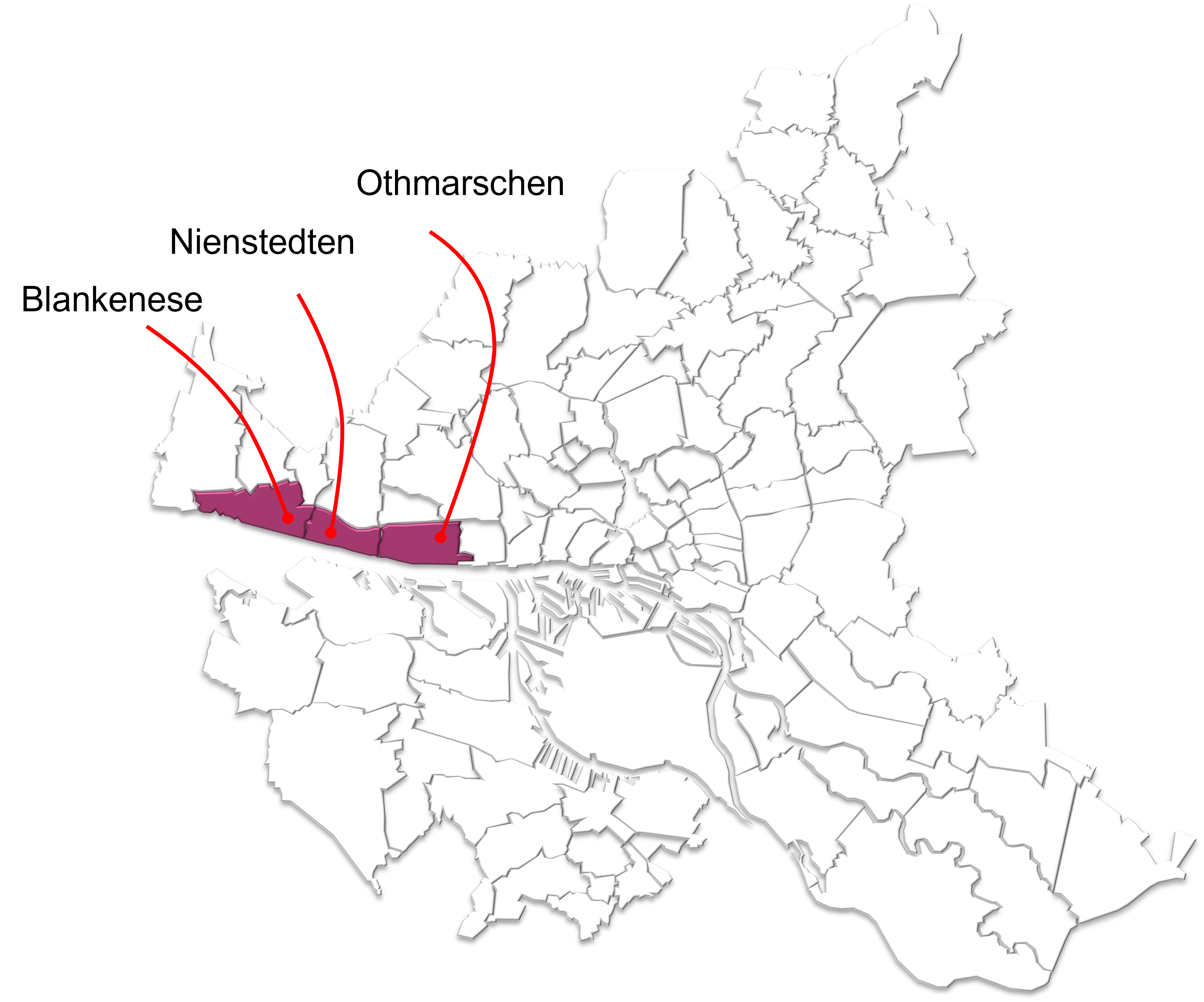 This place is in a wonderful spot, just minutes away from the Elbe banks with its green parks and extensive walkways. Residents who live here belong to the most wealthiest in Hamburg and the area is so popular because it combines beautiful housings, green streets, the near river, the big Jenisch Park and the easy and quickly to reach city center of Hamburg.
Othmarschen was just like so many other present suburbs of Hamburg a farmers' village. An ancient heritage from that time is the Röperhof, a reed-covered old farm-house located in Othmarschen's center. The villas alongside the Elbchaussee are the most beautiful in Hamburg. In Othmarschen residents live in splendid isolation, which does not mean insensibility, but more offish and in a sympathetic way: let people live the way they want and give them the peace and freedom necessary. The area is quiet and family-friendly.
Get an impression of available apartments in this district
The link refers to the biggest real estate webportal and what you see is representative. The search is limited to unfurnished apartments with a built-in kitchen. Any furniture you see will go out before you move in.
Get an idea of rental price development in this district
The link refers to statistics of the biggest real estate webportal and shows the m² prices as so requested by the landlords. They can be considered being the reality since there is no room for negotiation in this market.
Övelgönne is the former residential area of the vessels' captains and chief engineers. There is a walkway allowing peeking into their homes which are cozy, small townhouses. The beach on the other side of the walkway invites for sunbathing, building sand castles and having a good wine whilst admiring the sun going down over the harbor cranes. The famous café "Strandperle" is located on this beach and one can take a long walk along the river bank to the Fischmarkt, passing the so-called Elbperlen (Elbe-Pearls), newbuildings built within the last 10 years with a phantastic view to the harbor industry on the other side of the Elbe. They are home of a couple of excellent restaurants. Further down, you are marching down the very active fish market center with a couple of lively restaurants and an excellent gourmet supermarket, before finally ending up at the Fischmarkt with the stylish furniture house "Stilwerk" and lots of bars.