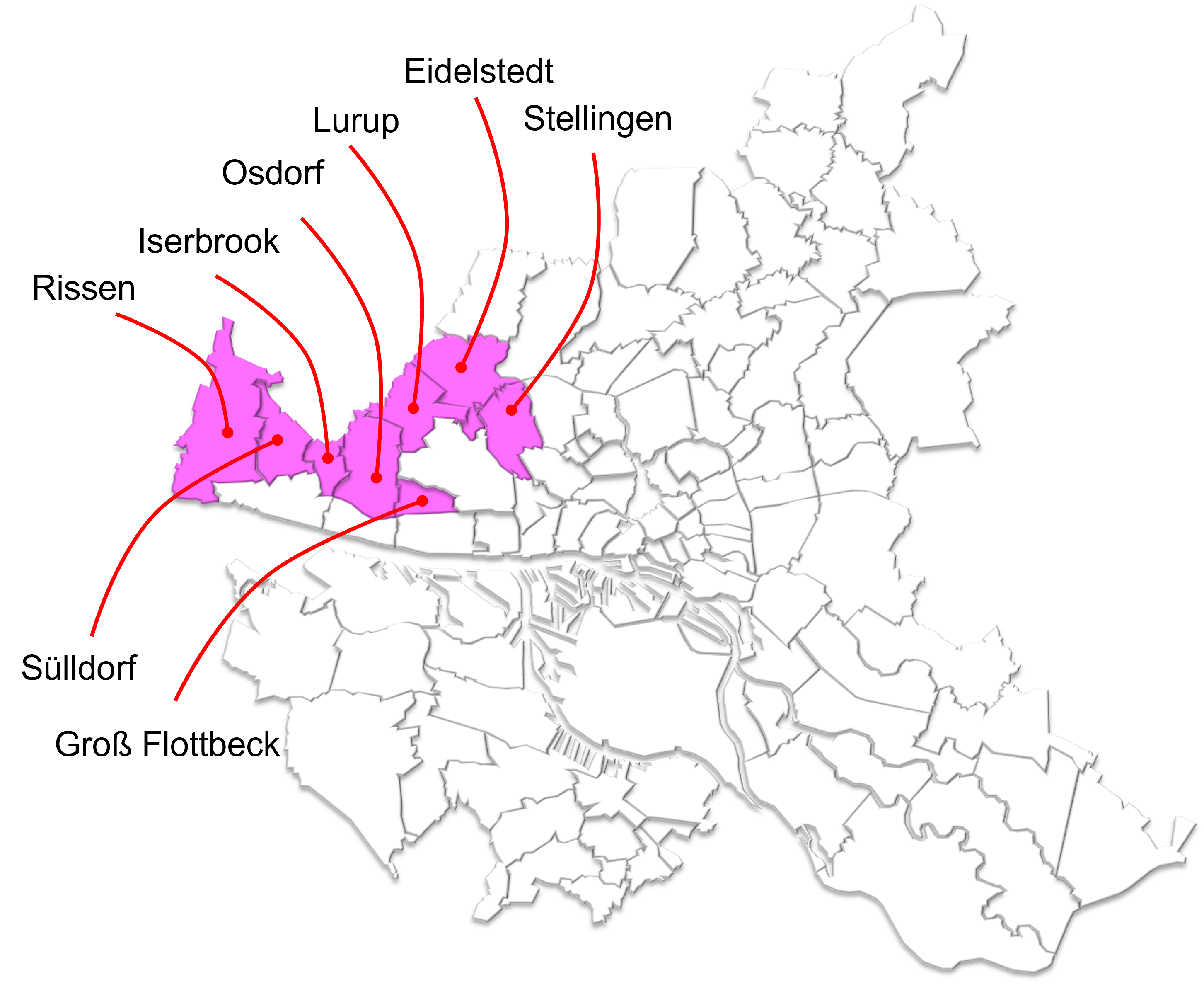 Rissen is a very "green" quarter with big parks, with lots of one- and two-family houses, however, the "center's" architectural image has been spoilt by  buildings from the 1950's and 60's which were quickly built at low cost to create living space after the Second World War. A lot of money has been invested during the last years to improve the pedestrian area. The local shops clearly benefit from these measurements and the main shopping road is now a very nice center.
Rissen's landmark is the red and white lighthouse at the Elbe river bank Wittenberge. On sunny days this place is a popular place to have a barbecue with family and friends. If you decide to live in Rissen you definitely need a car as there aren't too many restaurants and bars in foot distance. The big park "Klövensteen" allows for extensive walks and horse-riding. The name "Rissen" originated from the reed which grew in this area in ancient times. In 1785 the ship-owner and tradesman Johan Cesar VI. Godeffroy bought 3.300 Morgen real estate, which was then afforested until 1835 mainly with spruces, which is the reason why nowadays the formerly dominating headland has been replaced by forest.
Get an impression of available apartments in this district
The link refers to the biggest real estate webportal and what you see is representative. The search is limited to unfurnished apartments with a built-in kitchen. Any furniture you see will go out before you move in.
Get an idea of rental price development in this district
The link refers to statistics of the biggest real estate webportal and shows the m² prices as so requested by the landlords. They can be considered being the reality since there is no room for negotiation in this market.