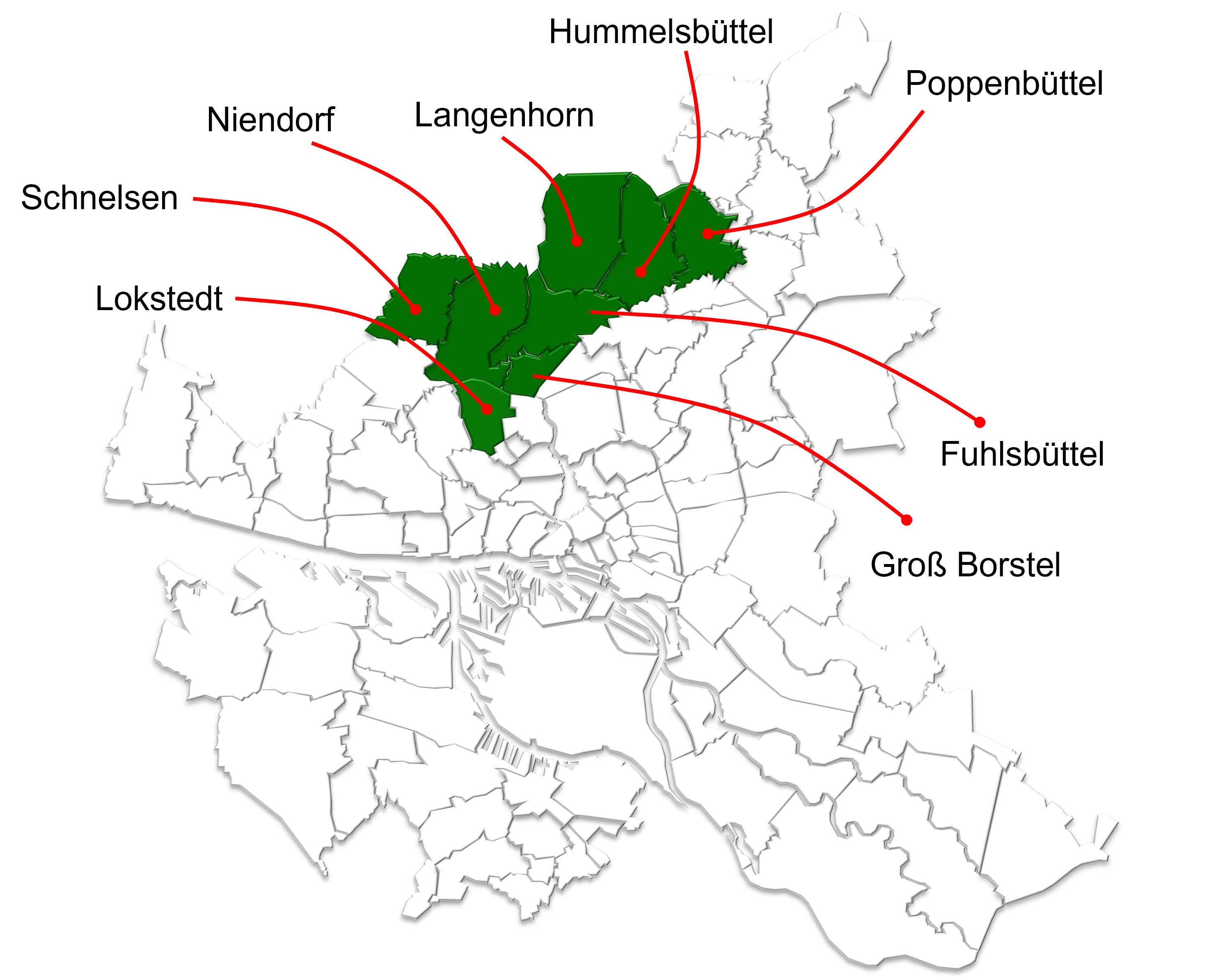 Poppenbüttel is the most populated district in the so-called "Alstertal". It is well-known for its shopping center "AEZ" which offers all kinds of shops. One also finds this in the city center and is thus a good substitution for a drive into the city. Beautiful spots are the Poppenbütteler Lock and walkways along the Alster, the Hohenbuchen Park and the Henneberg Park with its little castle. Poppenbüttel's former village center lost prominence due to the near AEZ, but still offers some shops and restaurants. Poppenbüttel has realized a few newbuilding projects recently and thus allowed for young families to settle down.
The image of the district is less posh than in the Walddörfer and some extensive 4-5 story apartment blocks (e.g. in Tegelsbarg) allowed less wealthy people to move here. The apartments were recently renovated, but their presence in combination with the low level of livelihood at the village center doesn't allow real estate prices to reach heights like in the Walddörfer. Poppenbüttel is the last train station of the S1 which connects to the city center every 5 to 10 minutes. It is a nice area for families to live at reasonable prices.
Get an impression of available apartments in this district
The link refers to the biggest real estate webportal and what you see is representative. The search is limited to unfurnished apartments with a built-in kitchen. Any furniture you see will go out before you move in.
Get an idea of rental price development in this district
The link refers to statistics of the biggest real estate webportal and shows the m² prices as so requested by the landlords. They can be considered being the reality since there is no room for negotiation in this market.