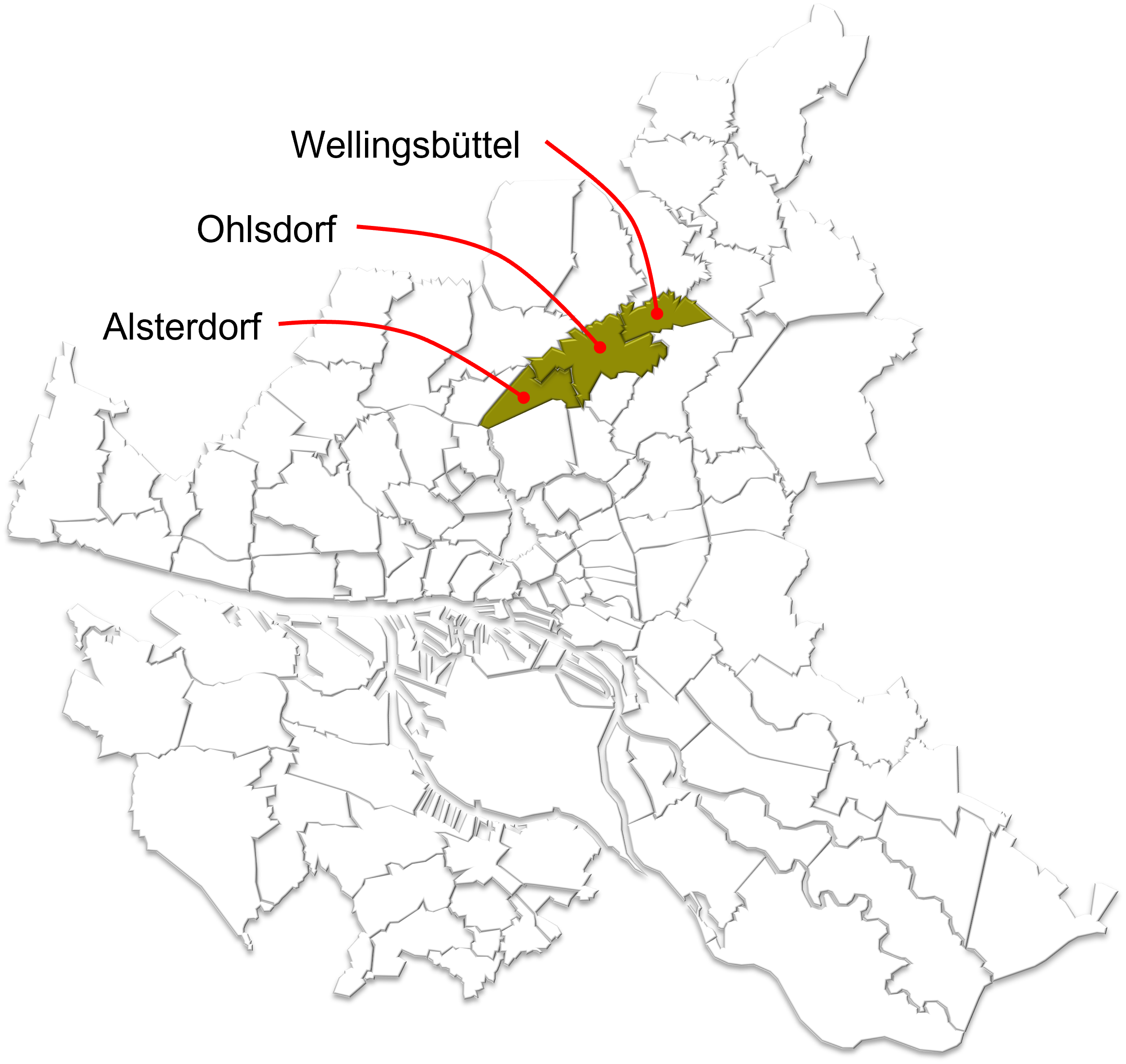 The district Ohlsdorf is known for Hamburg's largest cemetery being 400 hectares big. It is so big that it even offers a bus line connecting from one entry to the other. Though some people may think it morbide its green peaceful small roads are often used to take a deep breath by residents living nearby.To be precise, the cemetery covers most of Ohlsdorf's surface and the residential area is relatively small.
Ohlsdorf's streets are mostly aligned by huge trees and there are also some single- and two-family houses with gardens, so that overall, Ohlsdorf is a very green district. Its architecture ranges from big 1960 built simple apartment blocks, the typical red-brick buildings as well as fewer Wilhelminian style buildings, to terraced houses. The other thing Ohlsdorf is known for is the penitentiary called Santa Fu (Fu for Fuhlsbüttel as it is situated at the border to Fuhlsbüttel). Ohlsdorf is connected to the city center with two train lines and has one train stations. From Ohlsdorf there is also a direct connection to the international airport. To the city center it takes about 20 minutes commuting time by train. Directly located on the back side of the train station is a popular swimming bath.
Get an impression of available apartments in this district
The link refers to the biggest real estate webportal and what you see is representative. The search is limited to unfurnished apartments with a built-in kitchen. Any furniture you see will go out before you move in.
Get an idea of rental price development in this district
The link refers to statistics of the biggest real estate webportal and shows the m² prices as so requested by the landlords. They can be considered being the reality since there is no room for negotiation in this market.