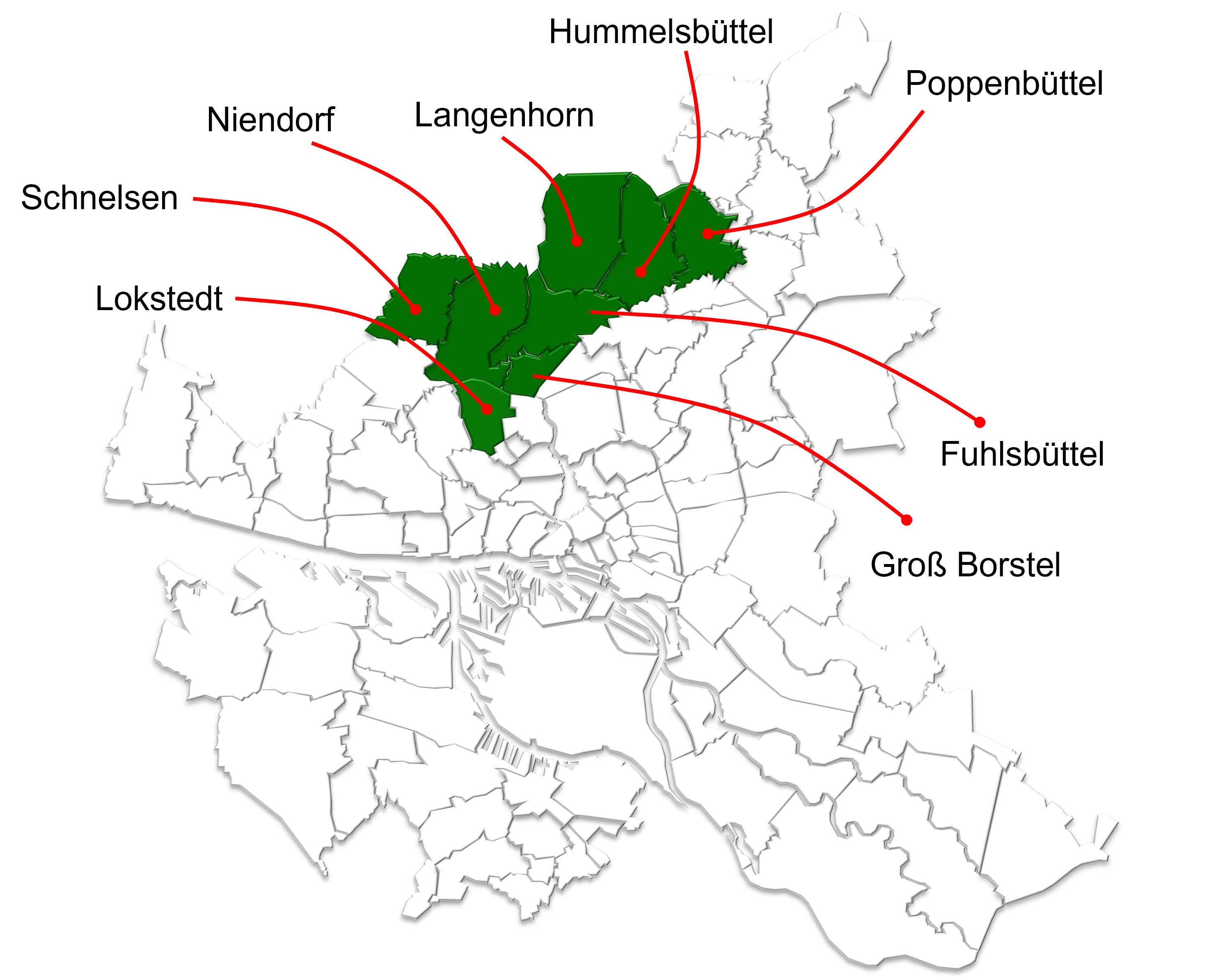 Located in the north of Hamburg Lokstedt belongs to the district Eimsbüttel. Since it is well connected with the U3 and the Metro bus line 5, you can quickly reach the city center if necessary. Even the airport and motorways are not far away. The landmark is the neo-gothic water tower.
The Lenzsiedlung, which comprise 15-floor apartment blocks on Julius-Vosseler Strasse, is the home of more than 3.000 people. But there are also nice one- and two-family houses in quiet back streets and young families benefit from the relatively low prices. It is a very green district with lots of parks and garden plots.
With its southern border melting into the hip district Eimsbüttel, this part is also very popular and it's where you would find the Art Neauvau / Wilhelminian style buildings.

Get an impression of available apartments in this district
The link refers to the biggest real estate webportal and what you see is representative. The search is limited to unfurnished apartments with a built-in kitchen. Any furniture you see will go out before you move in.
Get an idea of rental price development in this district
The link refers to statistics of the biggest real estate webportal and shows the m² prices as so requested by the landlords. They can be considered being the reality since there is no room for negotiation in this market.
Around the Siemersplatz are ample shopping opportunities for your daily needs. For more extensive shopping trips the nice shopping roads (and cafés, bars and restaurants) of Eimsbüttel or Eppendorf are not far. Three parks offer space for recreational activities the von Eicken Park, the Willinks Park, the Lohbekpark and Amsinckpark. In the "Villa in Amsinckpark" is now an art gallery.
When you are considering an apartment in Lokstedt it comes down to the exact location: In the large settlement estates it is not so nice, but they offer affordable prices close to the city center, whereas the small side streets with single and double houses are really nice for families.