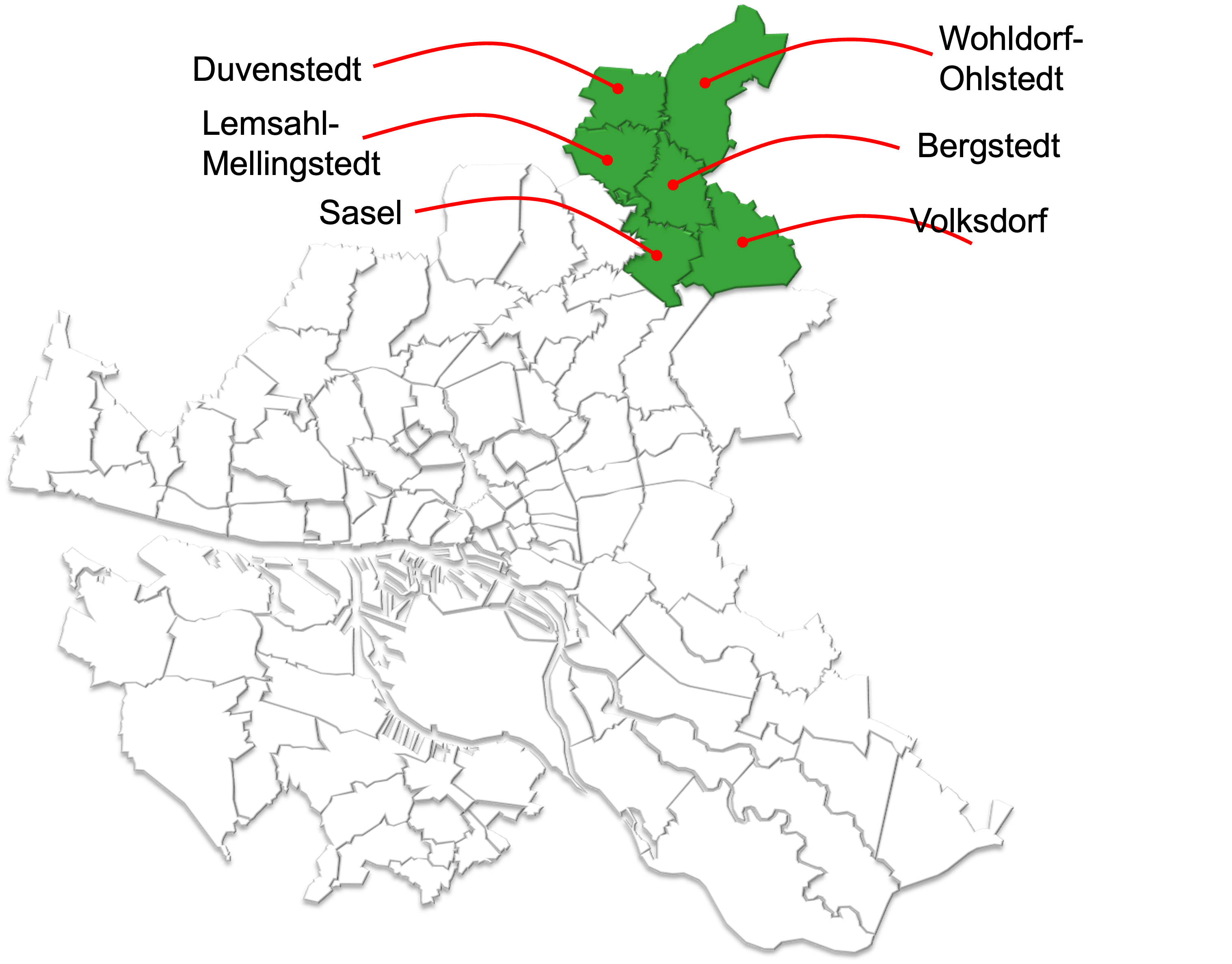 Sasel is also a family area and as such dominated by one- and two-family houses and a few apartment blocks. A lot of parcels have been allowed for double buildings in the last 10 years, hence, owners sold half of their land and new houses were built on smaller parcels. Sasel is a little less green, which is because there has not been a forest as in the other Walddörfer. Trees are not that big as in Bergstedt or Volksdorf.
Real estate prices are very expensive and residents are a little wealthier accordingly: average income of a taxpayer is 48.000 EUR. Criminality is only 1/4 of the Hamburg average. 24% of the households are having children and some 70% live in one- or two-family houses. 13 kindergartens, 3 primary and 1 secondary school take care of round about 4000 children living in this quarter.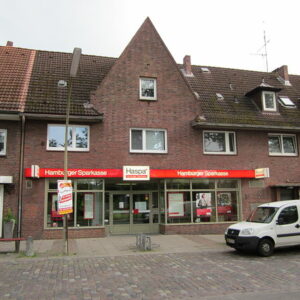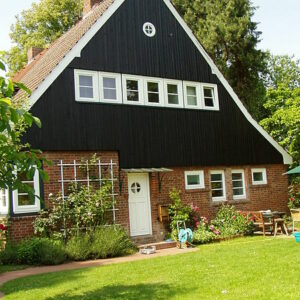 Get an impression of available apartments in this district
The link refers to the biggest real estate webportal and what you see is representative. The search is limited to unfurnished apartments with a built-in kitchen. Any furniture you see will go out before you move in.
Get an idea of rental price development in this district
The link refers to statistics of the biggest real estate webportal and shows the m² prices as so requested by the landlords. They can be considered being the reality since there is no room for negotiation in this market.
Sasel has a beautiful village center with a nice market center cornered by two historical red-brick buildings of which one is the former town hall (nowadays a steak house) and the other the post office. The whole market is surrounded by historical red-brick two-storey houses, which have boutiques, supermarkets and hair-dressers on ground level and apartments on the second floor. The Sasel house, located in the Saseler Park is a beautiful white building of Wilhelminian style housing the sports club and several cultural clubs. It is also used for smaller concerts. The football club TSV Sasel has quite successful teams.
The Alster runs alongside its western border and extensive walkways invite for spending time there. You can rent a canoe at the Poppenbüttler Schleuse, enjoy the nice atmosphere and good food at the restaurant "The Locks", "Alte Mühle" or "Mellingburger Schleuse". The down-side is possible that Sasel is only connected by a bus line to the train stations Volksdorf and Poppenbüttel.