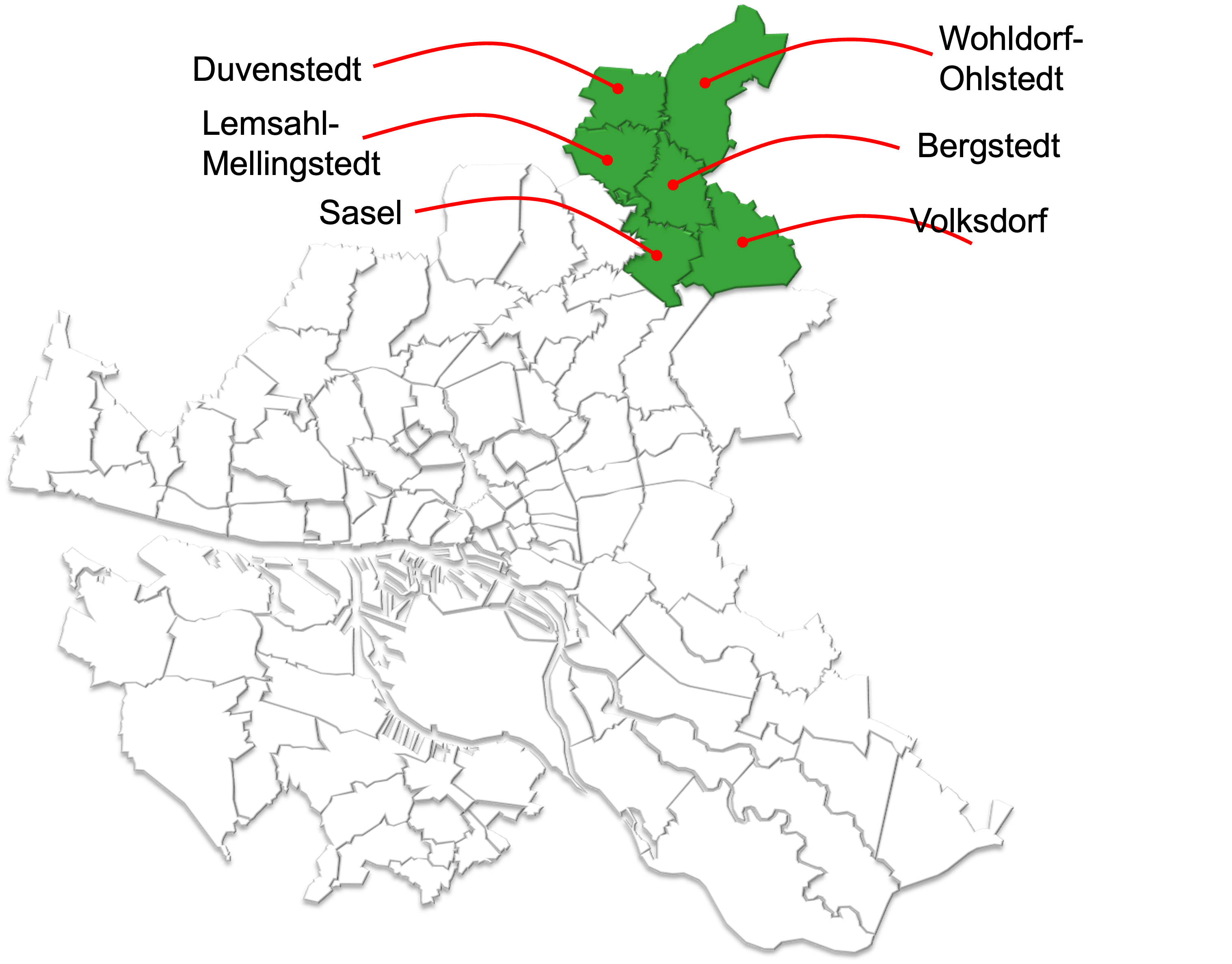 Volksdorf is one of Hamburg's most expensive areas . It is characterized by huge mansions, historical red-brick villas - the Coffee Mills, modern design houses and large gardens. It became urban earlier than the other "Walddörfer" and as such has more apartment buildings. It has a beautiful village center with all kinds of facilities and shops. It is well connected to the city center due to the train station. Average income per tax payer is 50.000 EUR which is less than one may expect when seeing all these big houses. A reason is surely that its residents are a little older than in other areas. 26% of the households have children and there are 17 kindergartens, 4 primary schools and 3 secondary schools. Delicts happen half as often as in average and you have a risk of 5,7% to suffer from criminality.
Get an impression of available apartments in this district
The link refers to the biggest real estate webportal and what you see is representative. The search is limited to unfurnished apartments with a built-in kitchen. Any furniture you see will go out before you move in.
Get an idea of rental price development in this district
The link refers to statistics of the biggest real estate webportal and shows the m² prices as so requested by the landlords. They can be considered being the reality since there is no room for negotiation in this market.
Volksdorf houses a museum village, which allows insight into the historical farming life, and a swimming pool with a "Taka-Tuka-Land", an homage to Pippi Langstrumpf, inviting children as well as adults to spend some recreational time. The "Teichwiesen" allow for an extensive walk or jogging whilst enjoying a most beautiful view, sometimes allowing spotting some deers. In winter time the little pond, which gives the meadow its name, invites for skating.
If you want to live in a safe place with children, that's the place.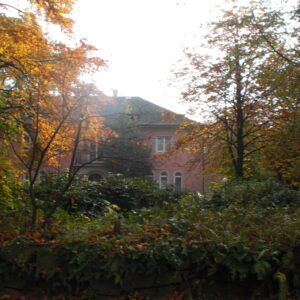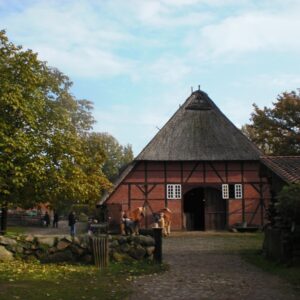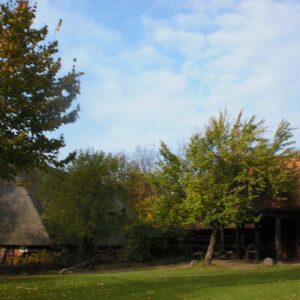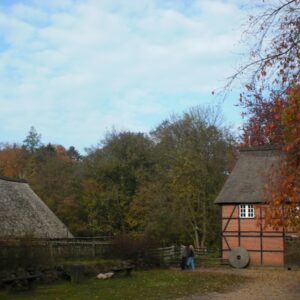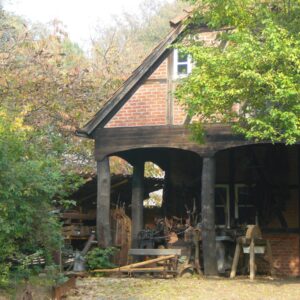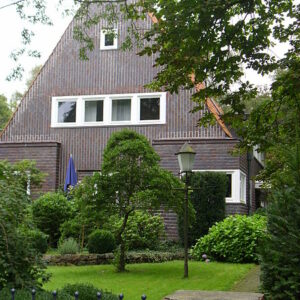 Photos f.l.t.r: first 7 pics Luong, Schemmannstrasse (c) Ajepbah CC BY SA 3.0, Volksdorf - Teichwiesen2 (c) flamenc CC BY SA 3.0, "Volksdorf-Weisse-Rose" (c) Matthias v.d. Elbe CC BY-SA 3.0, "Shopping mall Weisse Rose - White Rose" (c) Pincerno CC BY-SA 2.0 DE, "Residential houses at Buckhorn" (c) Pincerno CC BY-SA 2.0 DE, "Residential area at Volksdorf Forest" (c) Pincerno CC BY-SA 2.0 DE, "Volksdorf weekly open air market" (c) Matthias v.d. Elbe CC BY 3.0, "Cinema, bistro and nightclub Koralle" (c) Gerhard Kemme CC 0, "Claus-Ferck-Straße 40" (c) Vitavia CC-BY-SA 4.0, "Huusbarg 11" (c) Vitavia CC-BY-SA 4.0, "Forestry Volksdorf, Farmsener Landstraße 100" (c) Ajepbah CC BY-SA 3.0